Shipbuilding
Bearings for high loads and harsh environmental conditions at sea
Sea water and sometimes enormous temperature differences are a real endurance test for every material. If reliable, trouble-free axis movements are also guaranteed under such conditions, the bearings' demands are enormous.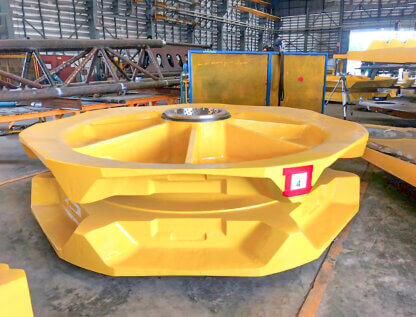 Over the past four decades, our experience in shipbuilding and hydropower has enabled us to develop materials for plain bearings and sliding layer combinations that meet these challenges. Today we offer a range of corrosion- and seawater-resistant bearings for use in the marine and offshore sectors, which are also available as maintenance-free versions.
GLT plain bearings can be found in davit systems, deck and offshore cranes, pumps, compressors and hydraulic cylinders. However, we also manufacture solid bronze bushes in different alloys, e.g. connecting rod bushes.