Promise of quality
Our promise of quality is deeply rooted in our corporate DNA. Not only does the quality of our products play a significant role for us, but our quality awareness is also reflected in all upstream and downstream processes.
State-of-the-art machines in our test laboratory
We set the basic building block with our in-house test laboratory to meet our quality standards. An essential part of quality assurance is high-precision measurement results. Portal measuring devices are not only fast but also reliable and accurate. Individual measurements of up to 550 x 550 x 350 mm are easily possible. Our optical measurement also supports measurements that reach their limits with tactile measuring devices due to the too large probes. The components can be measured directly without alignment or deformation. Even rolled bearings, which must be tested according to DIN ISO 3547-2 in the assembled state, can be accurately tested with a comprehensive test tool set from 04 – 300 mm using limit ring gauges and mandrels.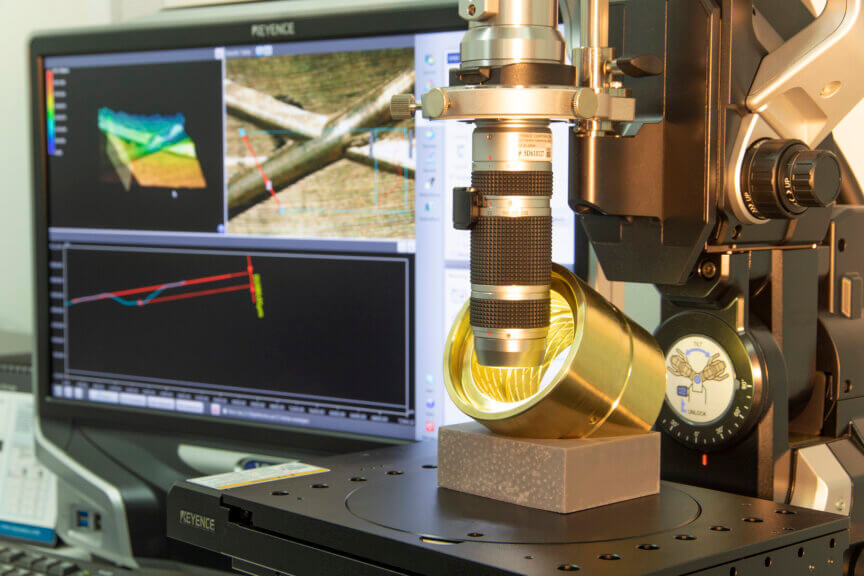 Quality management
Our business processes are not only certified according to the minimum requirements of DIN EN ISO 9001.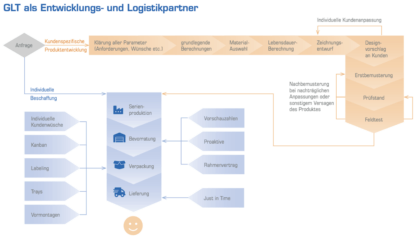 By constantly questioning our processes, we actively contribute to continuously improving them. With our customers' ideas, we create impulses and illuminate our processes with every new requirement. These are checked externally at all times with numerous customer audits.

The aim is to create trust in quality and performance – this is also the basis for our continued success.
Environment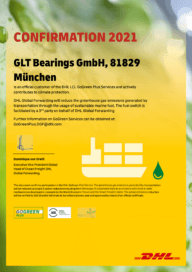 For us, environmental protection and sustainability are not only communicative topics but also qualitative claims. Not only through the natural and consistent compliance with environmental protection guidelines according to DIN EN ISO 14001, but also beyond that, we face up to our responsibility and ensure safe and sustainable packaging, for example, with environmentally friendly filling materials.
As a DHL GoGreen customer, we also contribute to ecological responsibility by reducing greenhouse gas emissions through sustainable marine fuel.
Responsible employees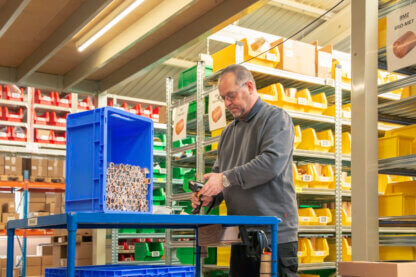 We attach great importance to the right attitude of our employees. This starts with the workplace organisation, goes through clear communication within and between the departments and extends to the professional commitment of everyone.
We carry out quality controls upon receipt of goods and technical inspections during production and the preparation of packaging. We appraise all orders before dispatch using the four-eyes principle.
Cooperation with our partners
We have a long-standing supplier and partner network that supports our quality standards. By understanding the intricacies of our manufacturing relationships, we can better respond to each other's needs and find ways to improve. In doing so, we rely on honest communication and transparency, which is what our customers also want from us.